Do you ever have the dream where you are running down the street naked carrying a bucket of extra crispy chicken while chasing a male orangutan who is wearing women's lingerie?
Me either.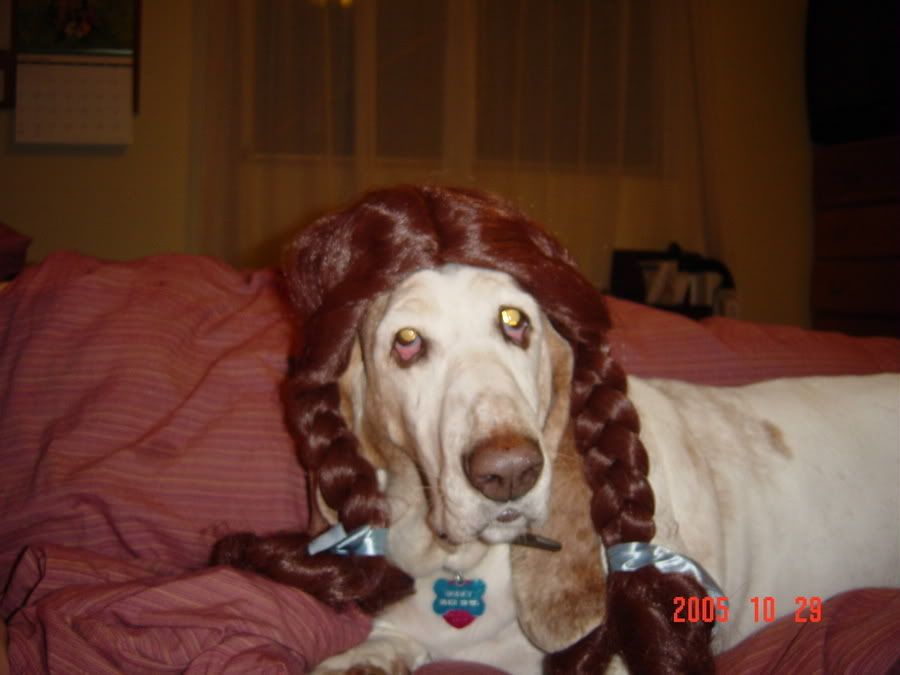 Anyway I am going to spend the weekend trying to build up Quincy's self-esteem. The fat basset is feeling a little down right now. At first I thought it was because I was making him wear the jean shorts I macromaded and bedazzled, but it turns out it was something completely different. I stumbled upon his latest journal entry:

"There they were sitting around the dinner table, knocking back a few beers and blathering about the Middle East - you've never heard such shallow, simplistic reasoning in your life - and Mr. Shife turns to me and says, 'And what do you think Quincy? What do you think we should do?' And all I could come up with was 'Woof.' I felt like such an ass."
Have a great weekend, and remember today is Star Wars Day -- May the Fourth (be with you).