Well here are some photos from the Shifley's Halloween Extravaganza. I should have some more later, but the photos are still trickling in. It was a great night, and I hope everyone has a great Halloween.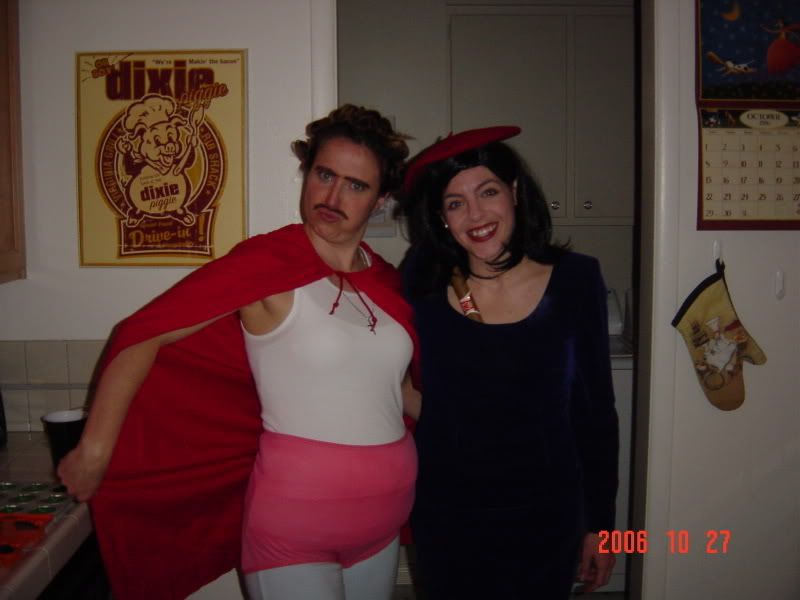 Nacho Libre and Mrs. Shife, who is Monica Lewinsky.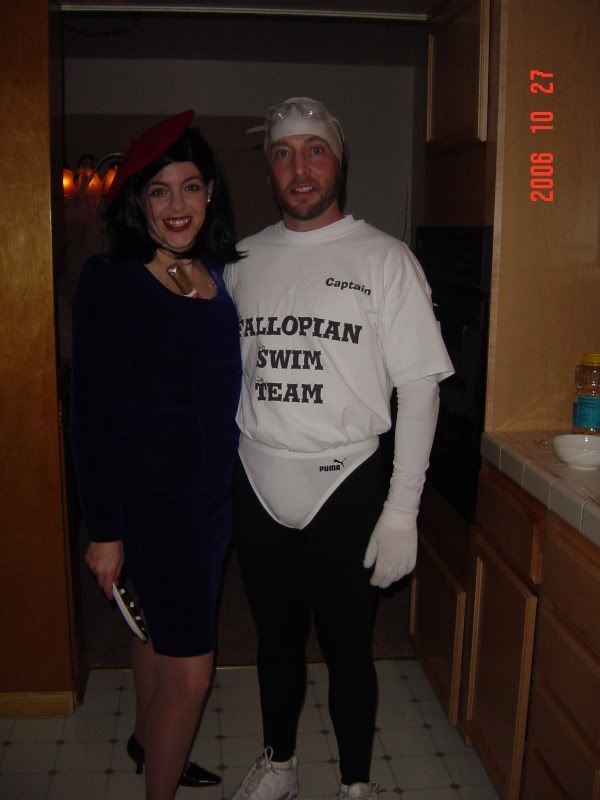 Mrs. Shife and Mr. Shife, who was Captain of the Fallopian Swim Team.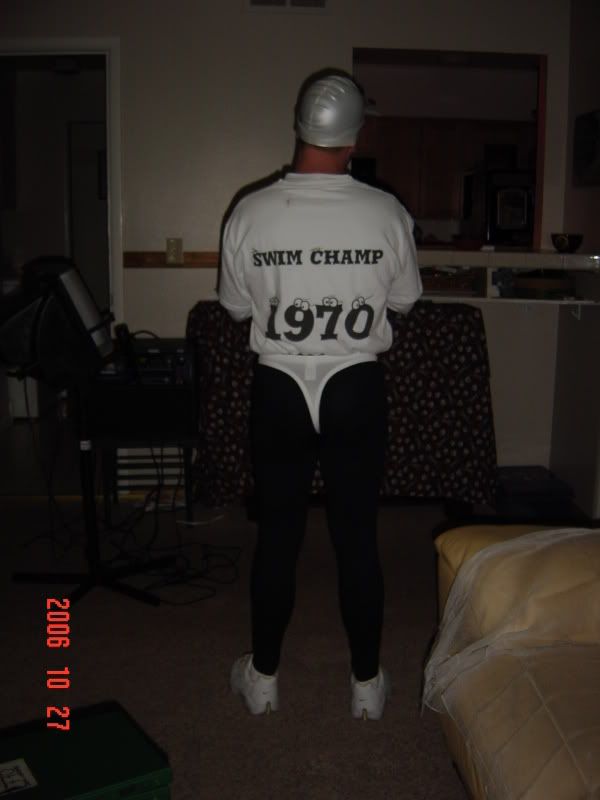 And here is the other side of my costume. Yes, indeed, I wore a Speedo thong.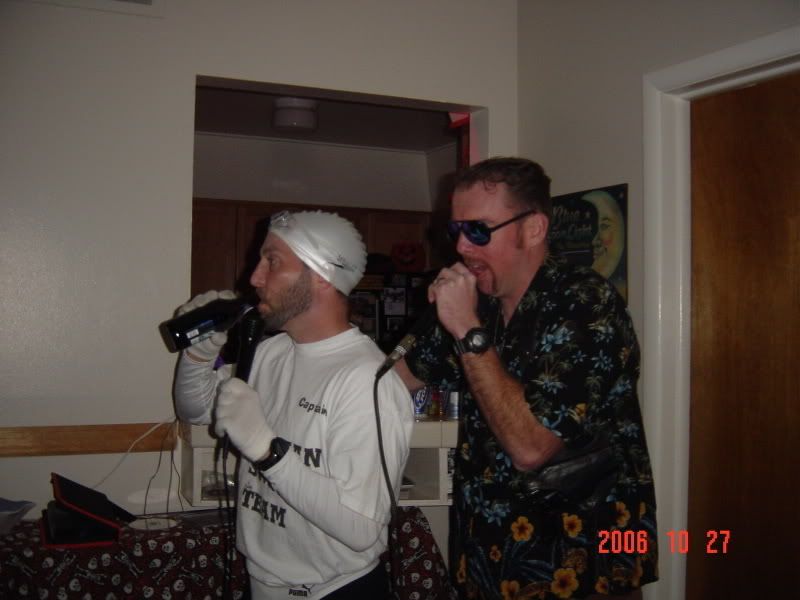 Taking a little drinky while I am rocking the mic with a buddy.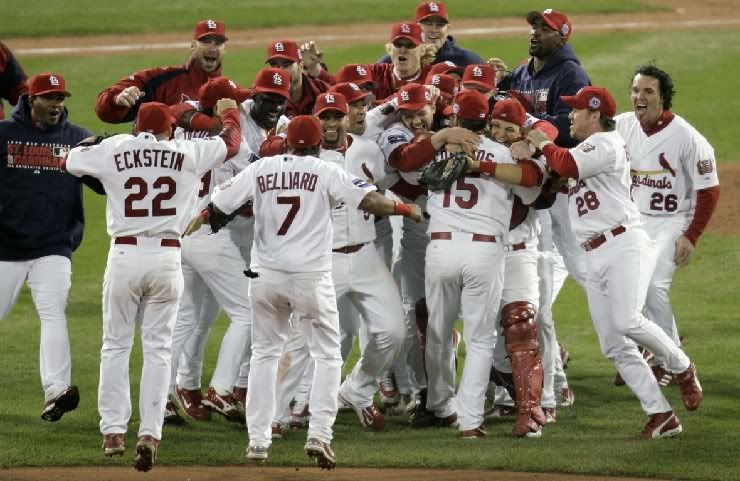 And this is, in my opinion, the best picture of the night. The St. Louis Cardinals celebrating their World Series Championship.