Mrs. Shife unearthed some photos of yours truly.
Please note I had to re-shoot these photos with our digital camera so the quality isn't the best.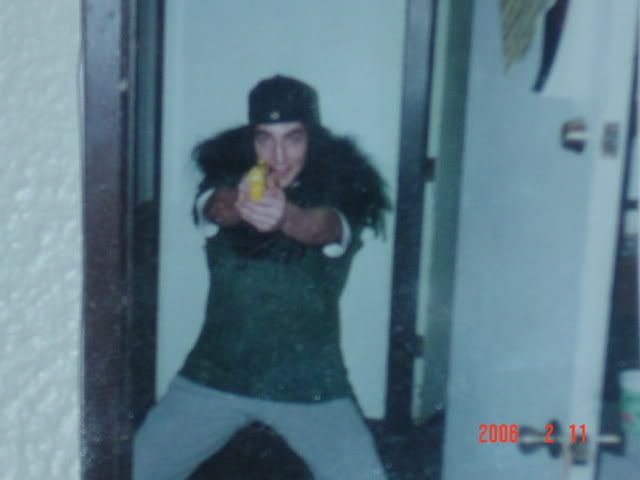 No I wasn't a hippie. I was actually wearing a wig and pretending to be a cop or something. I have no idea what I was doing but someone was going to get a cap in their ass.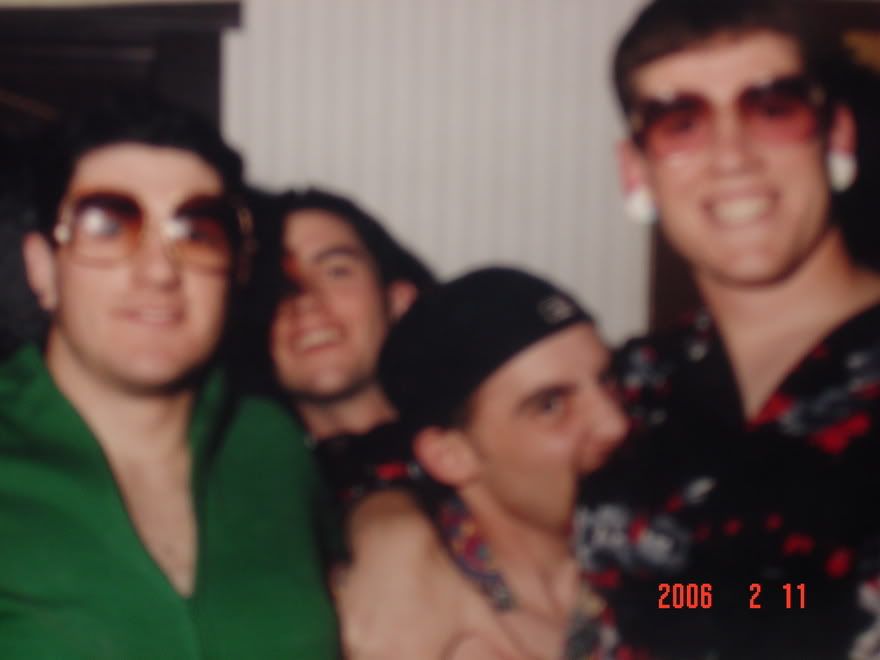 Yes that is me in the middle in the hat. And yes those are two fraternity brothers of mine dressed as women. And yes, oh my god yes, I am biting the fake breast on one of them.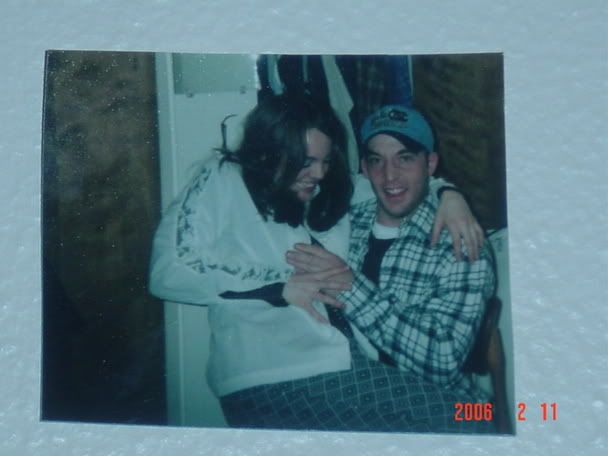 This is a picture of me and Mrs. Shife. I was just making sure she was wearing the appropriate garments before she went out for the night. OK. Fine. I was feeling her up and it got caught on film. The picture was taken during our first year together, 1997, and she was at my apartment getting ready to go to a polyester party with some friends. Aren't we adorable? Come on it is Valentine's Day, I had to get a little sappy.
Well that is all for today but there will be more pictures tomorrow.