Alright here are some more photos from my past.
Please note I had to re-shoot these photos with our digital camera so the quality isn't the best.

To borrow a line from one of the greatest television shows ever, "Arrested Development," I just blue myself.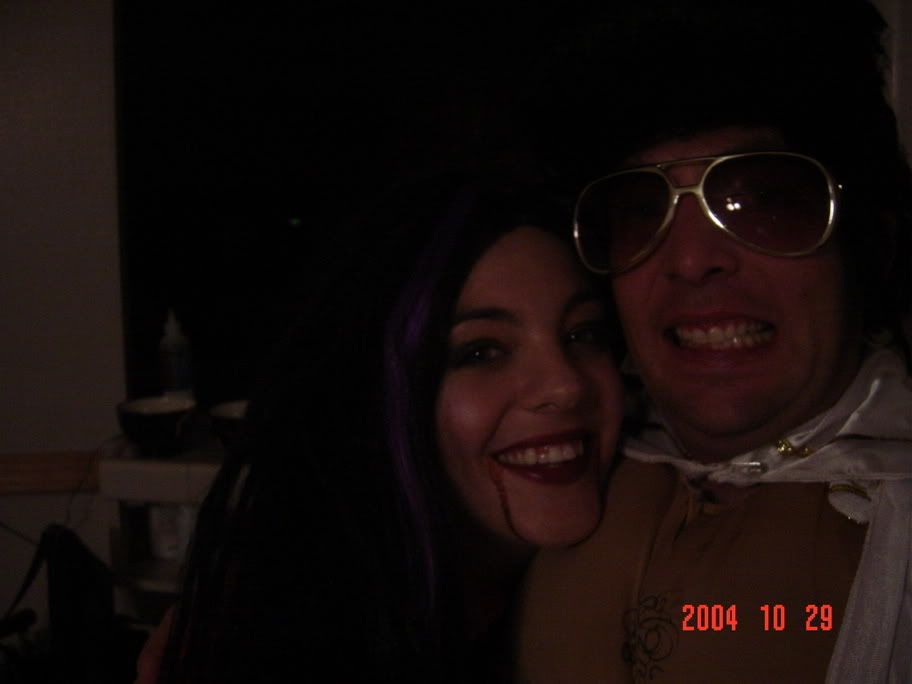 This is a fairly recent photo. Me and Mrs. Shife dressed up for a Halloween party in 2004. I was Fat Elvis and she was a vampire.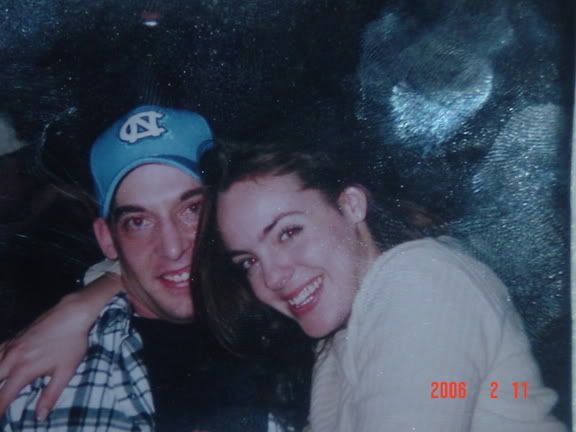 This photo was taken during our first year together. I believe we were at a bar hanging out with some friends. Aren't we cute? Actually Mrs. Shife makes me look good because she is beautiful.
Now this picture is quite significant. This was taken the night I met Mrs. Shife, and I wrote about the meeting a little bit ago if you want to read it. The quick and dirty version is that I was dressed up for a polyester wedding, was wearing some make-up and was very inebriated.

And finally this last picture might explain quite a bit about me. The stuff on my face is paint. Yes, the stuff you use to paint houses. Me and a buddy got extremely hammered and decided to have a paint party. Most of the paint ended up on us and I am pretty sure I ate quite a bit of it as well. And the last time I checked paint is not part of your recommended diet.
Have a nice day.