If Halloween parties are measured by how drunk the host gets, then we had the best Halloween party ever. I was escorted to bed my Mrs. Shife at about 1:30 because I started talking about midgets and was getting a little out of control on the karoke machine. As promised here are some photos.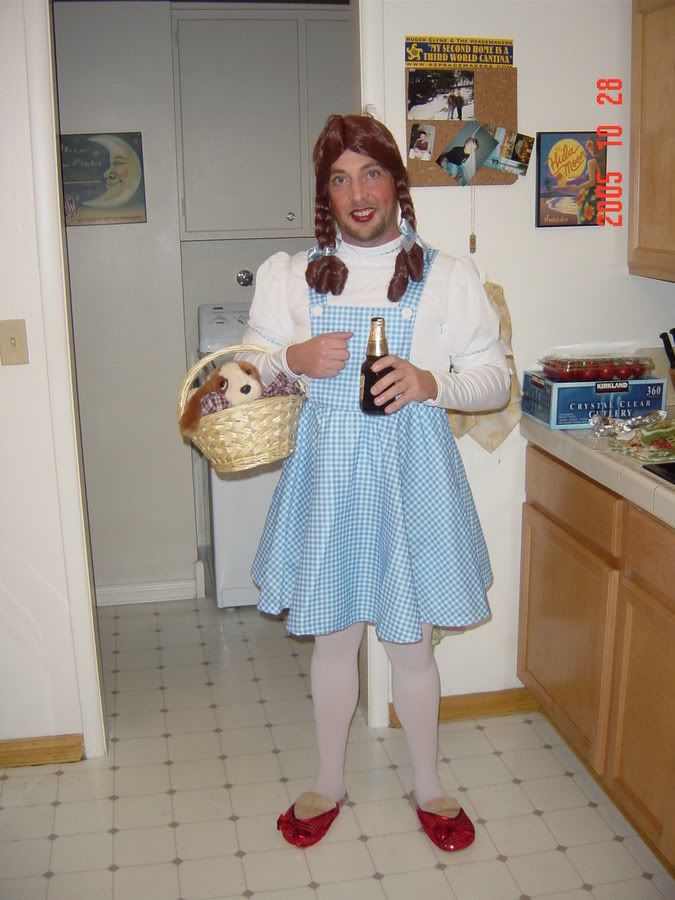 And my choice for Halloween this year was Dorothy from the Wizard of Oz. I know I am one sexy bitch.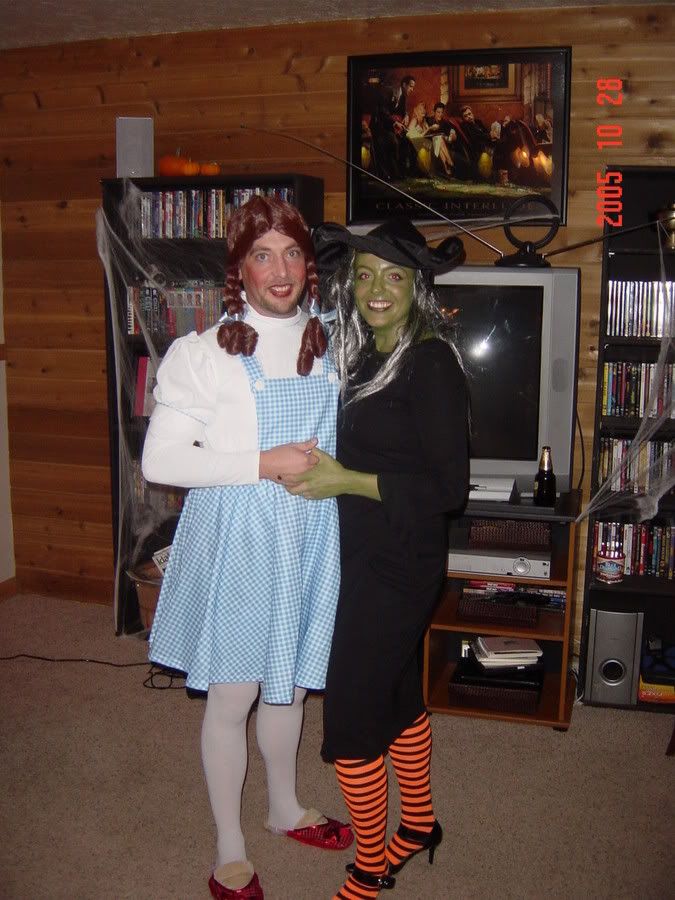 Here is Mrs. Shife and I doing our best prom pose. And Mrs. Shife put the wicked in the Wicked Witch of the West if you know what I mean.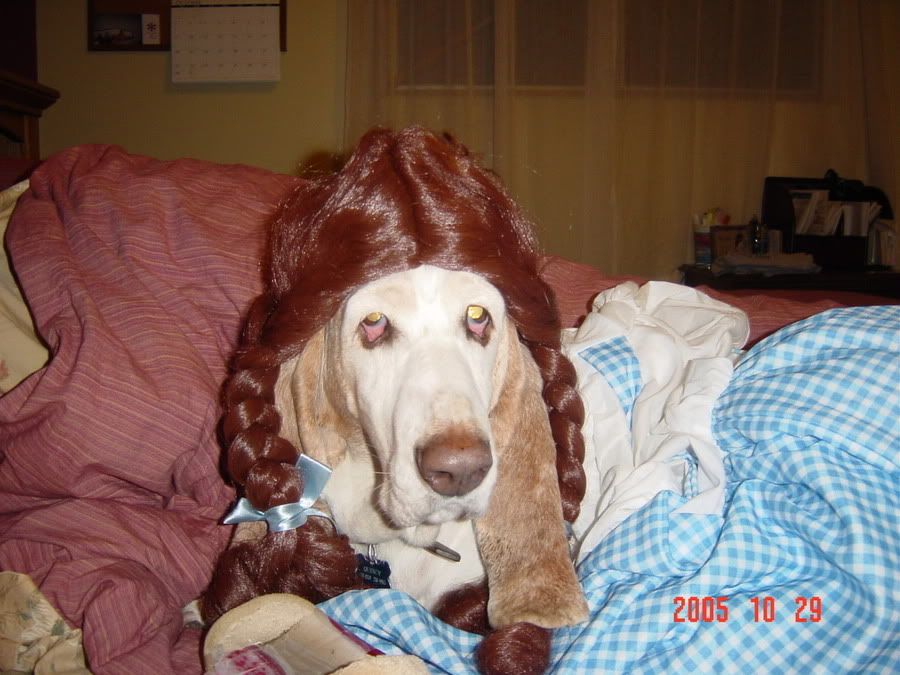 Our beloved basset, Quincy, even got Halloween fever and put on my wig and dress.
Here is a buddy and me rocking out to the soothing sounds of the karoke machine.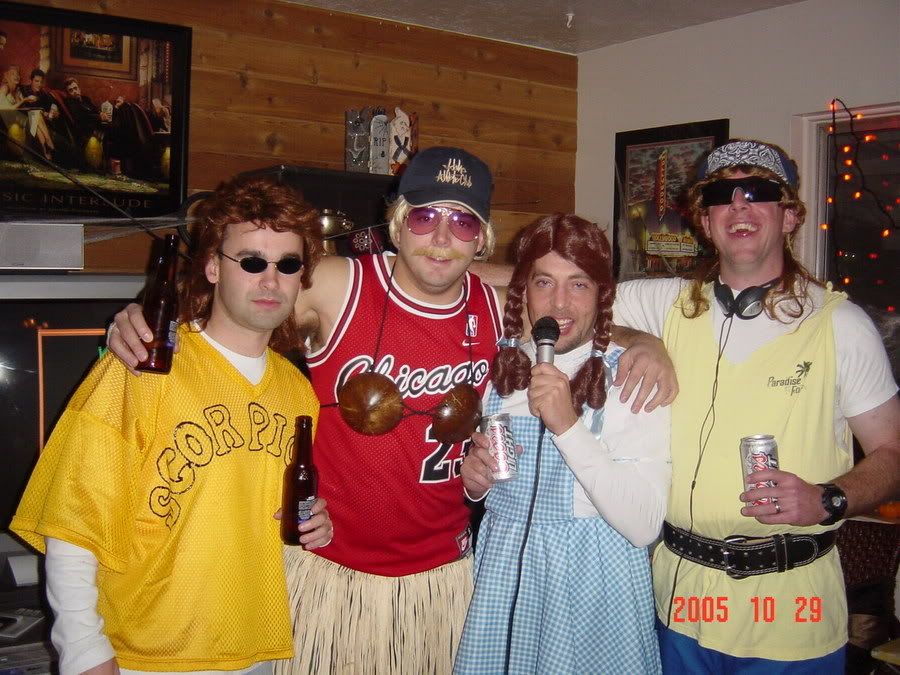 Finally this is me and the gang belting out some Backstreet Boys. Yes I go totally gay when I man the mic. Also, notice the droopy eyes and the crooked wig of Mr. Shife. I believe this was my last performance of the evening and I was in bed shortly afterwards.